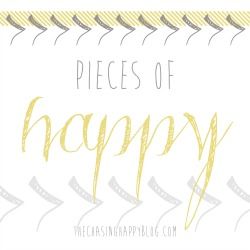 I love this link up hosted by
Chasing Happy
to reflect on your blessings in your life. Here are my pieces of Happy this week.
1. My doggies, they always provide unconditional love and affection
2. I am obsessed with Lana Del Ray's new single on The Great Gatsby Soundtrack. Puts me in a good mood.
3. My good friend scored me a bottle of the new BACARDI Pineapple Fusion. It is delicious with Coconut water on ice. Perfect for the summer!